matilda show postponed to 2023
Given the ongoing restrictions due to the Coronavirus, the Matilda show has been postponed until 2023.
We will announce the new show dates as soon as we have confirmation that we can stage the shows at the Urbandale Arts Centre in Kemptville.
The health and safety of our cast, crew, and patrons remains our primary concern.
If you've purchased tickets online (via Yapsody) or at Brewed Awakenings in Kemptville, refunds can be obtained as follows:
Tickets Bought Online (Yapsody):
We have refunded all tickets purchased through Yapsody.
Tickets Bought at Brewed Awakenings:
If you purchased your Matilda tickets at Brewed Awakenings, please do not go to Brewed Awakenings for a refund- as they are unable to process refunds.
If you would like to exchange your tickets for one of the new show dates (when they're announced), hang onto them and we'll provide exchange information as soon as we confirm the new show dates.
If you'd like a refund, please send an email to:  info@kymtc.org and we'll make arrangements to refund your purchase.
Thank you for your ongoing support and we look forward to seeing you at the show.
KYMTC
***************************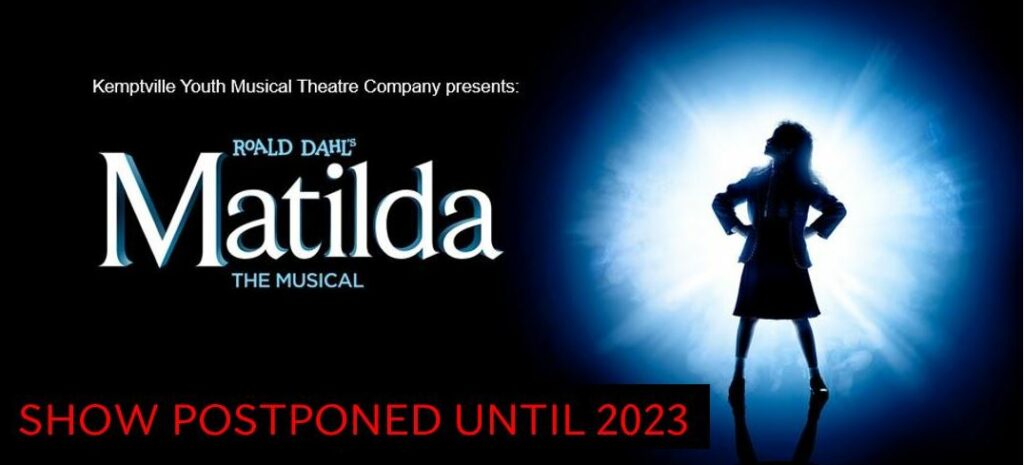 Performances
SHOW DATES TO BE CONFIRMED.
CHECK BACK here FOR UPDATES and FOLLOW US ON fACEBOOK AND INSTAGRAM
Purchase them online, by using Yapsody
Just click on the Yapsody button below. You may choose to specify a cast member for the cast
ticket sales competition
when you order.


A Tip about Paying with PayPal or Credit Card: on the Yapsody website, after you've chosen your tickets, you'll be taken to the Yapsody Check Out page. You can pay with your PayPal account OR you can pay using a Credit Card. In both cases- you click on the green button (see example below). PayPal will guide you through the process to use either payment method.

Supporting a Cast Member in the Ticket Sales Competition
You can only support a Cast Member if you buy your tickets online. Just type in the Matilda cast member's name (first and last) in the space provided on the Yapsody Check Out page.
Pick them up in person from BREWED AWAKENINGS IN KEMPTVILLE

Purchase them the day of a performance at the URBANDALE ARTS CENTRE box office
Sales begin about an hour before show time. Same day ticket availability will be updated on the KYMTC Facebook page.
Click here to read our ticket refund and exchange policy.