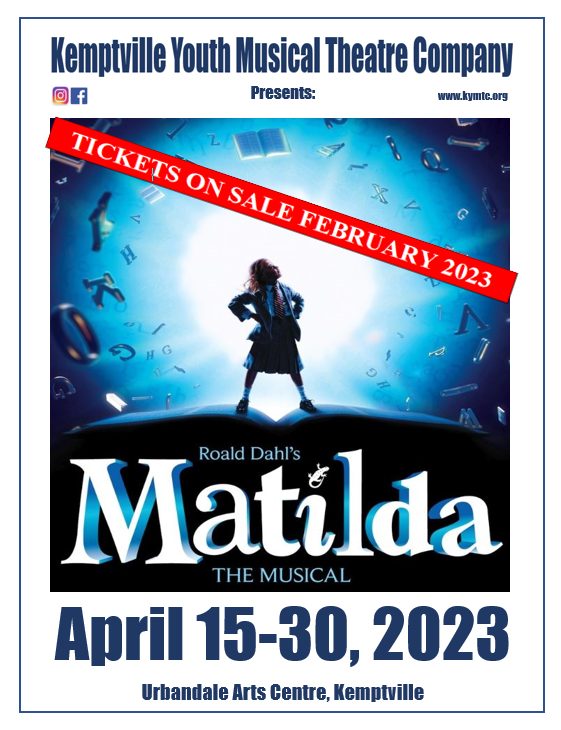 Performances
SHOW DATES TO BE CONFIRMED.
CHECK BACK here FOR UPDATES and FOLLOW US ON fACEBOOK AND INSTAGRAM
Purchase them online, by using Yapsody
Just click on the Yapsody button below. You may choose to specify a cast member for the cast
ticket sales competition
when you order.


A Tip about Paying with PayPal or Credit Card: on the Yapsody website, after you've chosen your tickets, you'll be taken to the Yapsody Check Out page. You can pay with your PayPal account OR you can pay using a Credit Card. In both cases- you click on the green button (see example below). PayPal will guide you through the process to use either payment method.

Supporting a Cast Member in the Ticket Sales Competition
You can only support a Cast Member if you buy your tickets online. Just type in the Matilda cast member's name (first and last) in the space provided on the Yapsody Check Out page.
Pick them up in person from BREWED AWAKENINGS IN KEMPTVILLE

Purchase them the day of a performance at the URBANDALE ARTS CENTRE box office
Sales begin about an hour before show time. Same day ticket availability will be updated on the KYMTC Facebook page.
Click here to read our ticket refund and exchange policy.