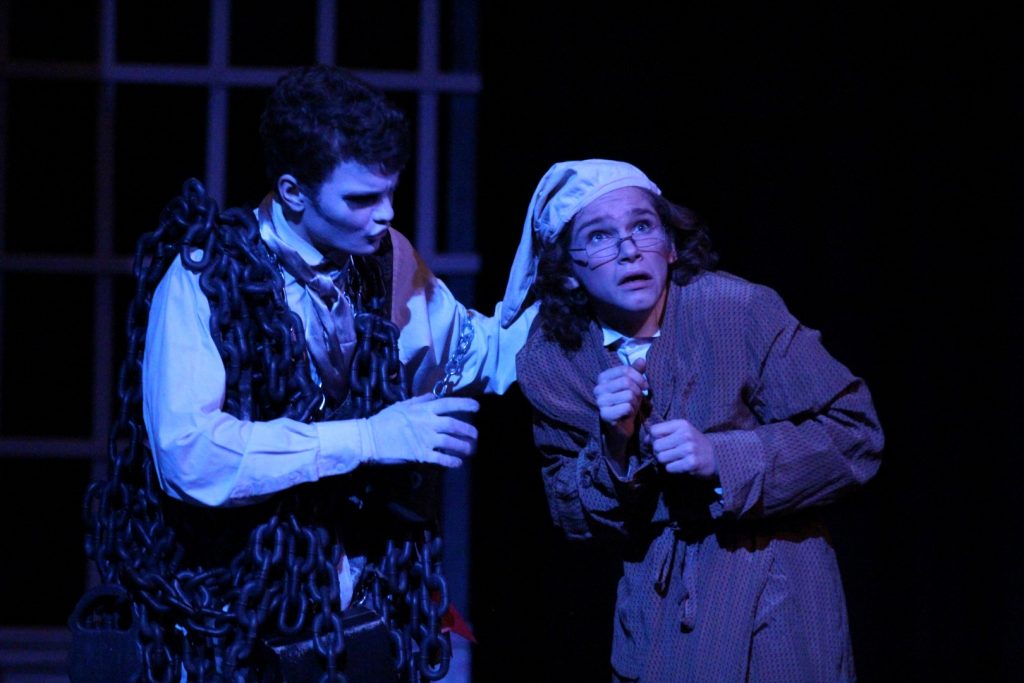 Actors/Actresses
Kemptville Youth Musical Theatre Company (KYMTC) holds open auditions for each of our Main Shows. Everyone from Grade 7 to age 19 is welcome to audition regardless of their abilities. Check out the Auditions section of this site regularly, and/or follow our Facebook page, to be notified when auditions are posted.
Benefits of Participating

Being involved in a musical theatre production is a great experience and it increases confidence, self-esteem, patience, and respect for others. Whether they are acting or working as a member of the production team, youth make new friends, develop skills, contribute to a major undertaking from conception to clean-up, give back to their community and, best of all, have fun.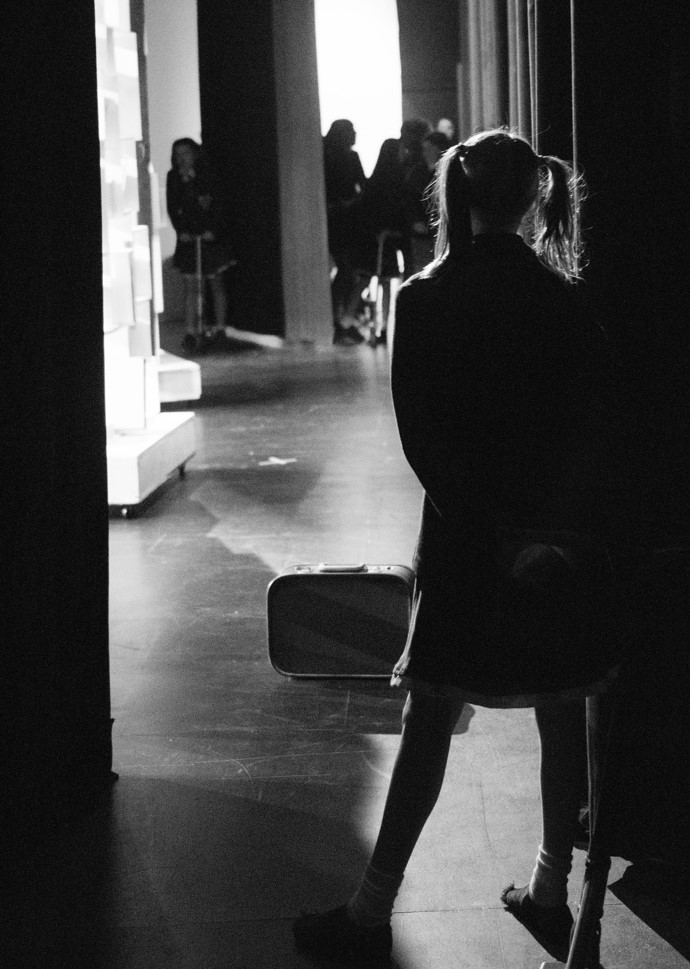 As a member of the company, youth will have the opportunity to learn about a variety of theatre related topics, increase their skills, and experience personal growth. Youth participants will have the opportunity to:
Learn about:
Plays and playwrights;
Vocal scores;
Choreography;
Theatre and the stage (e.g. history, techniques, terminology); and,
Roles and responsibilities in a theatre company (e.g. actors/actresses, set and costume designers, musicians, artists, composers).
Develop skills in:

Acting, singing, and dancing;
Set, costume, properties design and construction;
Lighting, sound, and photography;
Advertising and program design;
Makeup and hair design;
Backstage workings; and,
Auditioning.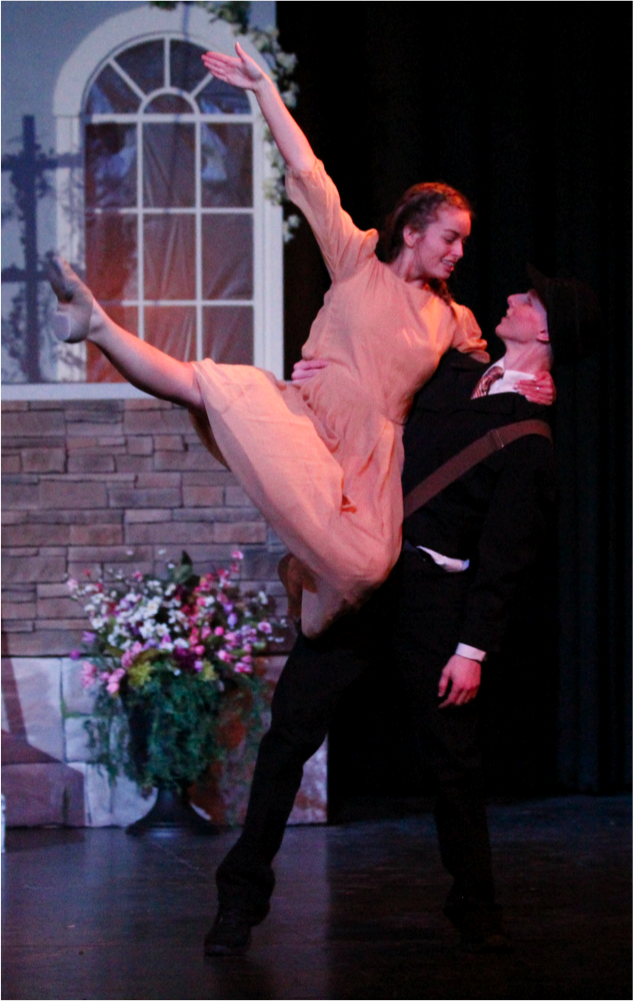 Experience Personal Growth in:
Confidence;
Communication;
Team work;
Resolving conflict;
Organizing and multi-tasking;
Understanding responsibility and commitment;
Setting goals and completing tasks; and,
Preparing for an audition.
Rehearsal and Tech Run Schedule
Rehearsals normally run from mid-October to mid-February. Monthly rehearsal schedules will be provided to cast members. You are only required to attend if you are scheduled. Please note that if you miss 3 regular rehearsals your role may be offered to someone else.
Technical rehearsals (tech runs) normally take place from mid-February to mid-April and involve practicing the show in the theatre with all the sets and equipment. Tech runs are mandatory. Missing any tech runs could result in a cast member being removed from the cast.
If a cast member or their parent/guardian needs to contact KYMTC regarding missing a rehearsal or tech run, they should call the Producer as soon as possible.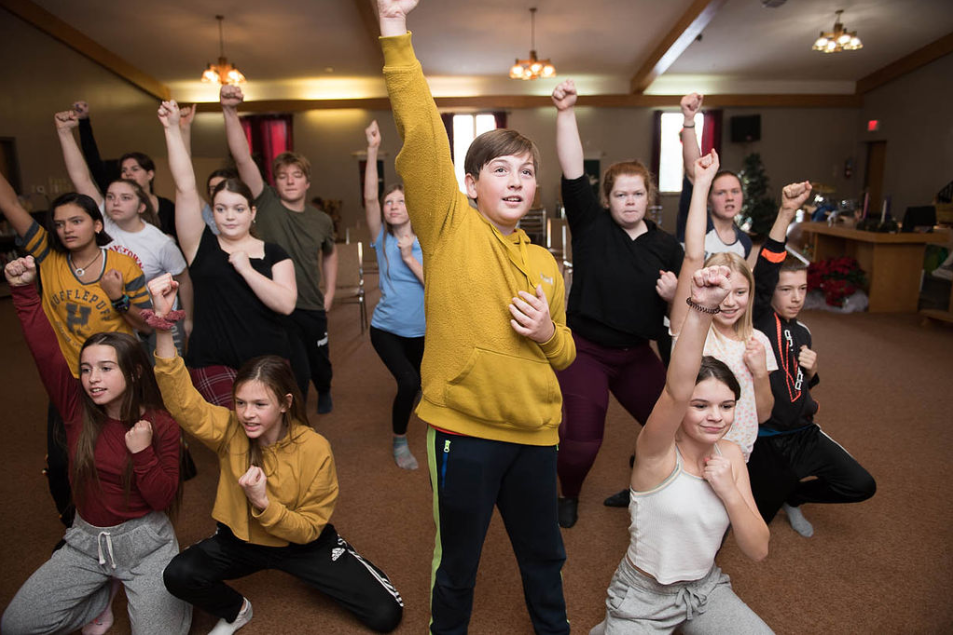 Parent/Guardian Frequently Asked Questions (FAQs)
Q: Where do the rehearsals take place? What about tech runs?
A: The rehearsals take place at the North Grenville Community Church at 2659 Concession, Kemptville, ON. Tech runs take place at the Urbandale Arts Centre, located in the North Grenville Municipal Centre at 285 County Road 44 in Kemptville, ON.
Q: What time should I drop off my child?
A: Cast members should arrive 15 minutes before the start time for rehearsals and tech runs. Dress rehearsals require that cast members arrive at least 30 minutes before the start time. On performance days, cast members should arrive at least 90 minutes before the start time of the show.
Q: What time should I pick up my child?
A: We try to finish on time, but rehearsals and tech runs may run a few minutes late. We like to finish scenes or songs that we are rehearsing and not stop the rehearsal in mid-scene. Pick-up time after performances is usually 30 minutes after the final bows- this gives the cast time to go to the foyer to meet friends and family and then get changed and put away their costumes and props.
Q: How much does it cost for a cast member to participate?
A: Cast members pay $50 when they join the production. $25 of that is a deposit on the script, costumes, and props they are assigned. They get that money back if everything is returned in good shape. The other $25 covers the cost of the lunchtime food and drinks served during the days of school show performances. So, in the end, it's free.
Q: Can cast/crew members bring food and drinks with them to rehearsals, tech runs, or performances?
A: Yes. We recommend that everyone brings water and continues to eat meals/snacks. We do require that everyone clean up after themselves.
Q: Can cast members bring laptops and homework to rehearsals, tech runs and on performance days? I'm worried they won't have time to complete their assignments.
A: Yes. There is usually some downtime during rehearsals and tech runs, and time before the pre-show routine on performance nights, that allows cast members the opportunity to do homework.
Q: Can I come into the church/theatre and watch my son/daughter rehearse? What about friends of the cast members?
A: No. Our rehearsals and tech runs are normally closed (i.e. no one outside of the cast/crew can attend). The presence of parents/guardians can be distracting to cast members. Friends are not permitted to attend any rehearsals or tech runs.
Q: What clothes should cast members wear? What about crew members?
A: Cast members should wear appropriate, comfortable clothing and comfortable shoes to all rehearsals. At tech runs and performances, cast members are required to wear all black clothing and black shoes- unless they are told otherwise by the Director. More information on the cast dress code can be found under the Cast Policy. Backstage crew must wear all black clothing and comfortable black shoes. Lighting crew should wear casual, comfortable clothing (e.g. jeans and a t-shirt) and comfortable shoes.
Q: What is the ticket contest? How do I get tickets for the shows?
A: KYMTC holds a ticket contest with a cash prize for the cast member who sells the most tickets. You can identify a cast member to support when you buy your tickets online. Visit the Ticket section on the website for more information.
Q: I'd like to help out. Do you need any volunteers?
A: KYMTC relies on youth and parent volunteers to assist with the show. Please visit the Volunteer section to see if there is a volunteer opportunity that interests you.