Performances
Saturday April 14 at 7:30 pm
Sunday April 15 at 2:00 pm
Friday April 20 at 7:30 pm
Saturday April 21 at 7:30 pm
Sunday April 22 at 2:00 pm*
Friday April 27 at 7:30 pm
Saturday April 28 at 7:30 pm
Sunday April 29 at 2:00 pm
*Limited availability- for tickets please contact a cast member.
PURCHASE YOUR TICKETS WITH PAYPAL
Note: You select the quantity of tickets you are buying on the PayPal website.
BuyING Tickets with PayPal    
Select the performance from the dropdown menu above.
If you are supporting a cast member in the ticket sales contest- include their name in the space provided.
Click the Add to Cart button to go to the PayPal website.
Choose the number of tickets you are purchasing by selecting the "Quantity".
If you want to buy tickets for other performances, click on the "Continue Shopping" link.
On the KYMTC Buying Tickets page, click on the View Cart button to see the tickets you have selected.
When you are ready to pay:

If you have a PayPal account- click on the "PayPal Check out" button.
To pay with a credit card, click on the "Check Out- Pay without a PayPal account" button.

Complete your transaction.
PayPal will send you an e-mail receipt. Print out this receipt and bring it with you to the box office on the performance day (open 1 hour before show time)- we will verify your receipt and provide you with your tickets.
Please Note: There is a fee that PayPal charges KYMTC for every ticket purchased. To avoid losing revenue while offering this convenient option to our customers, we are adding a $1.00 convenience fee to the ticket price for online purchases.
Other Options for Buying Tickets
Pick them up in person from the Scotiabank Branch located at 300 Colonnade Drive, Kemptville, ON. Ticket sales at Scotiabank end at 2 pm on Fridays and Saturdays (for that evening's show) and Sunday matinee sales also end Saturday at 2 pm-  but you can still get tickets online, from a cast member, or at the Box Office.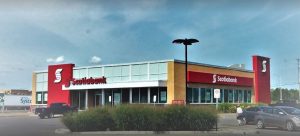 Contact a cast member. There is a cast ticket sales competition.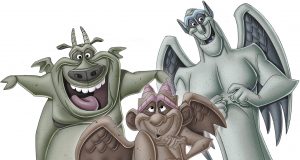 Purchase at the Urbandale Arts Centre box office (cash only). Sales begin on performance days about an hour before show time.